28th April 2009….
Assalammualaikum and good day everyone….
Wow, already became 4th day of the program. Today may be I don't have so many jobs. Just need to make sure where your team location is. Usually I have to follow my team each time their turn to debate but yesterday because my team didn't manage to become top 8, I don't need to stick with them. So, they are automatically out of the game. It's ok. They still have chances next year and I know they can do it better.
In morning, I went to Moot Court around 10 am I think. Breakfast already serve for us. 8 teams left and I expected SMAP Kajang win. You want to know why? Because second speaker of this team is so cute!! Hahahahhah!! Many agree with me ok? So, for the quarter final, I and Intan went to watch SMAP Kajang against SBPI Gombak. The room is so full and we have to stand all the time but not all the time, just 15 minute. Then we get out of there and return back to Moot Court.
Then, the result which 4 teams are succeeds to semi final. I don't remember well but I think SMAP Kajang, SMI Hidayah, STAR and SEMESTI. Well, at first we shock to hear SMI Hidayah manage to stay until this level because this school is not in our expectation to be the last 4. I don't know because I never watch this school. Hope they are really deserved to be there. So, SMAP Kajang VS SMI Hidayah meanwhile STAR VS SEMESTI. I went to watch STAR and SEMESTI. But only after 15 minutes also, I went out again. The topic is so boring, why I need to stay until end?
To short the story, I just spend almost my time in OR. Laugh with the other committees, Ilyas, Kak Aishah, Boo, Salam, Intan and one sister that always want to play UNO. We have a good time together and I have a nice memory to keep. Unexpectedly, I and Intan become close to Boo and Salam. I'm shock also. Boo is so cute and Salam is so funny. It's great to know them. Thank u guys!
In the end of the day, we know which teams manage to the final. There are SMI Hidayah and STAR O_o??? What? SMAP Kajang loss? Are you kidding me? It is weird because SMI Hidayah also manage to go to final for the English debate. Hemmm…….
Ah, don't worry about it. Maybe there deserved it. Tonight is final for English Debate between SMI Hidayah and GreenRoad. I never heard this school before but just let see. Before left, prep and tech committee seek for our help, welfare committee. What kind of help? Here it is. We have
to clean up the class that had been used as debate rooms. WHAT?? That is not our job ok? But, as a kindhearted person, we helped them. It is a good chance because at the same time, we enjoy it so much. I don't know but we really extremely happy today.
Eih? Today is also the result for our examination. Oh My God!! Nervous!! Then I check the result. Based on the result, I pass the entire subject but weird because I have to repeat ACC 1001 paper. Weird!
So, at night, I and Intan and everybody have to go to Main Auditorium for the English debate final. But first, have a dinner at KAED. Again, we meet BOO, Salam and I don't remember the other one name but Boo called him Nurul. The funny thing is, only I and Intan are girls among them when we have our dinner. I don't mind at all but it is something new to me. Thanks again to Boo, Salam and Nurul because make us as one of their friends.
The debate started. The topic is prisoner can shorter their sentences by donate their organs….something like that. At first I cannot catch the meaning of the topic but after the first speaker of the government talk, then I understand. Government is GreenRoad meanwhile opposition is SMI Hidayah. We finished at 11 pm something. Then, we go back to mahallah and take our nap.
Ok, some pictures to share today….
SMI Hidayah
SMAP Kajang
SEMESTI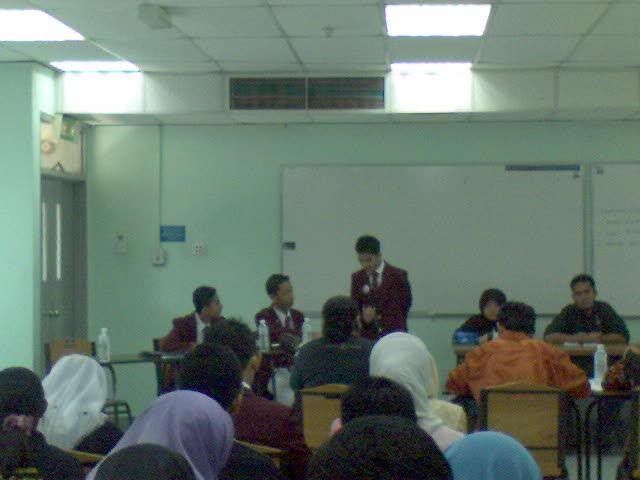 STAR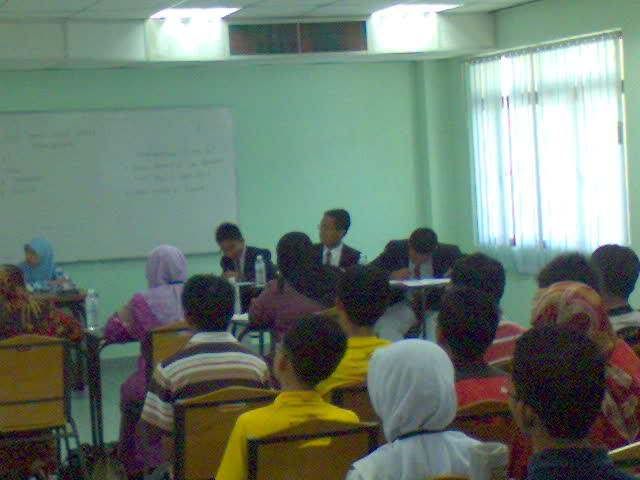 SEMESTI vs STAR
Crazy people.......
Bakal juri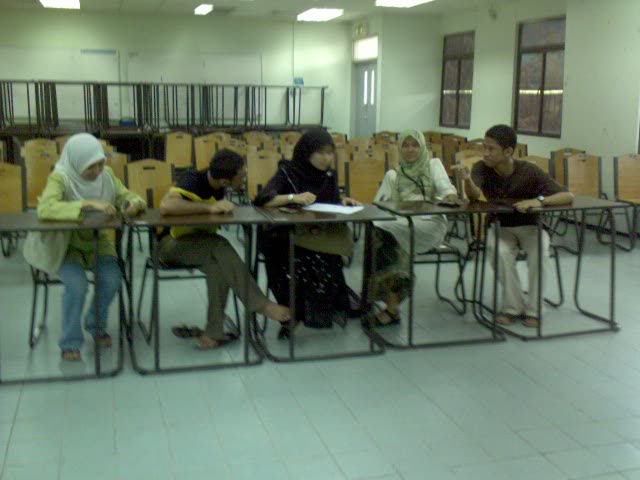 Izin laluan yang berhormat
Salam n Boo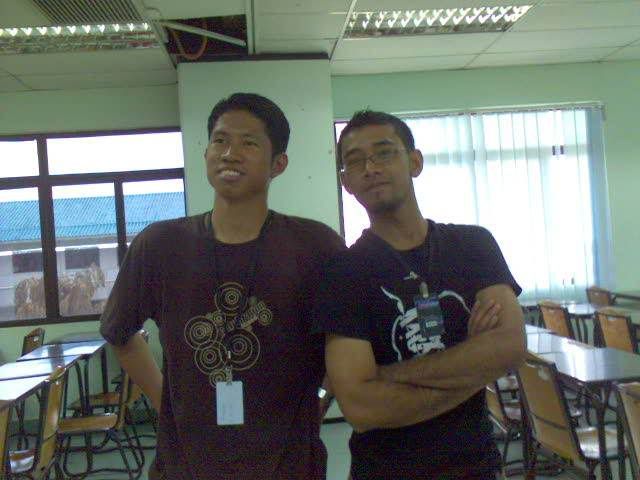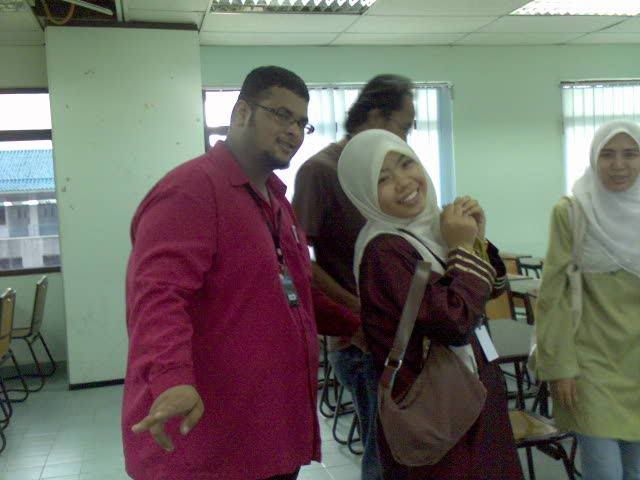 Me with Boo
Mengemas bilik sidang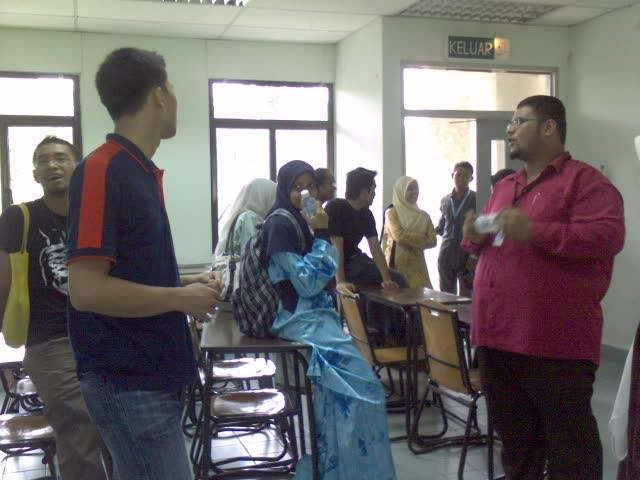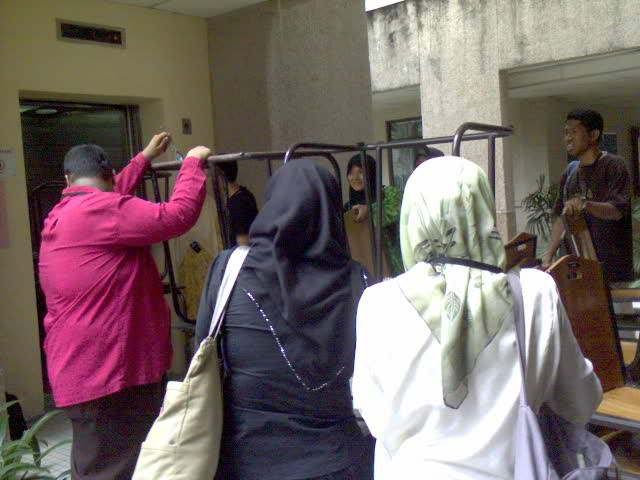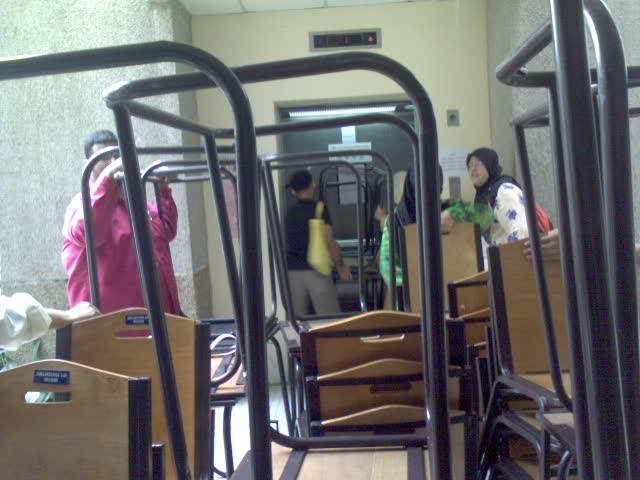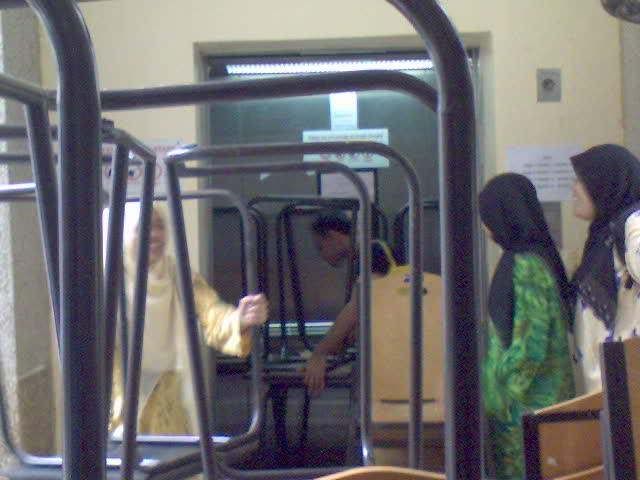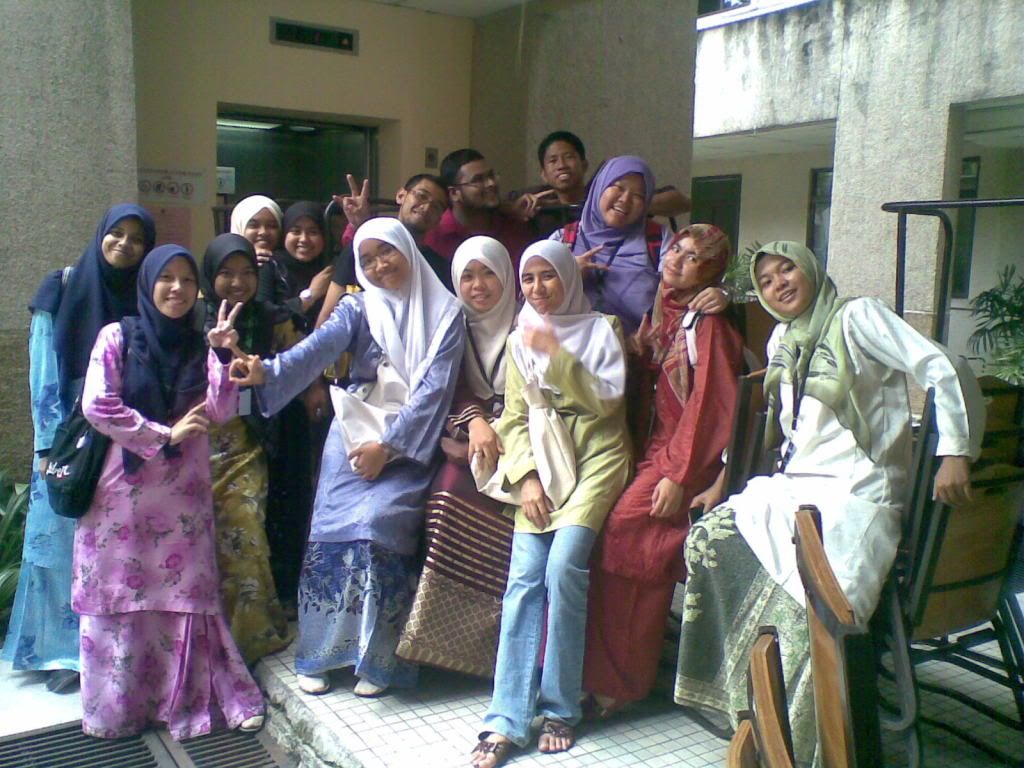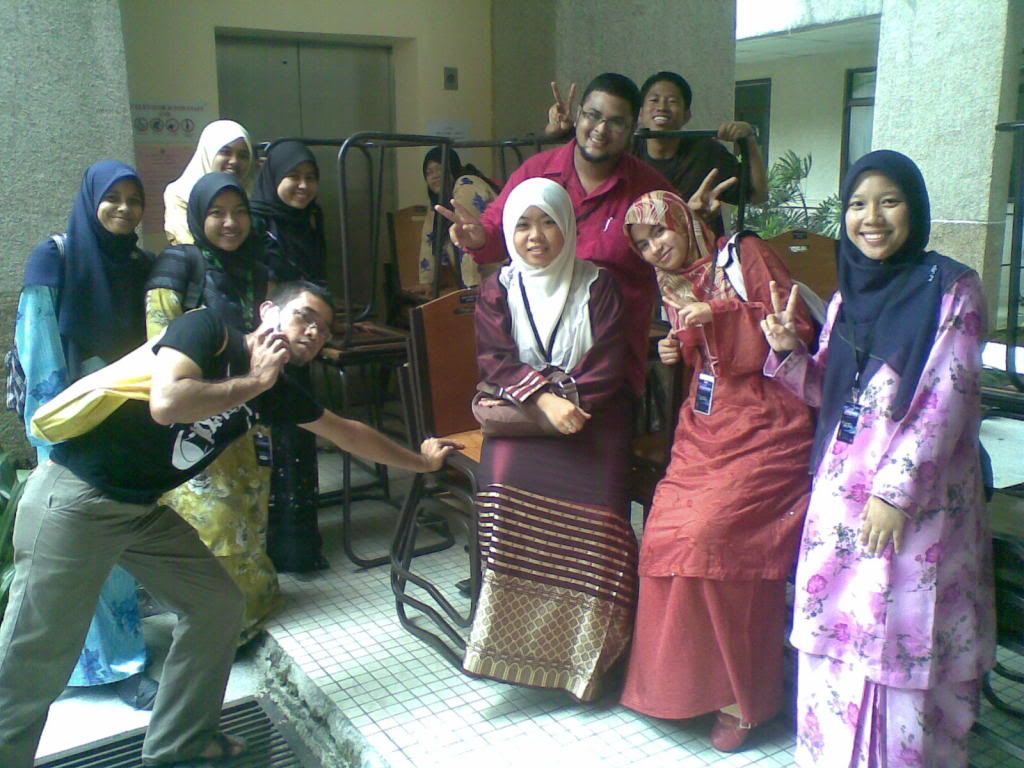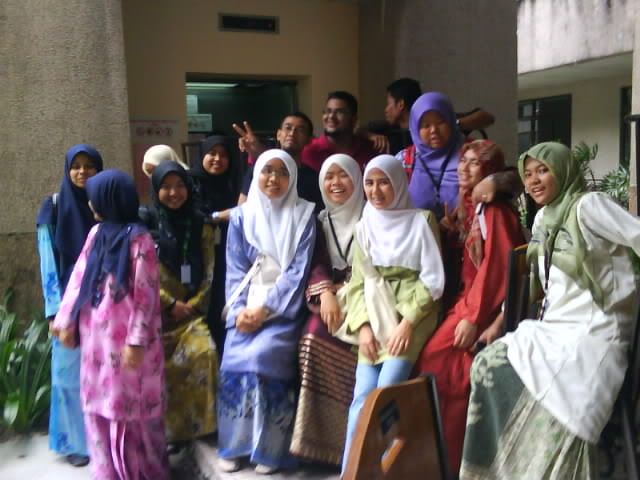 English Debate Final
GreenRoad vs SMI Hidayah
That's all! Wassalam!