22 Sept 2009.....
Assalammualaikum.....
Actually I don't have enough time right now because my family will ahead to Perak in a minute. So why I have to write it here now? Actually, I have interesting story about this year of Raya. Ok, first of all, happy Eid-ul-fitr to all Muslim in this world. Then, back to the story.
This year raya, as usual, we go back to kampung. And this is the first time we raya without atuk. Wan is crying when she pray Subuh prayer in the raya morning. At the same time, my eyes watering when I saw that scene. Ibu Fizah calm her down and my youngest cousin, Haziq(6 years old) ask Wan, "Kenapa wan nangis?". It was really a sad raya but we still having fun. Then we went to Tuk Ayah house like always. After that went to Mak Su's house before stop at Melaka and stay there for that night.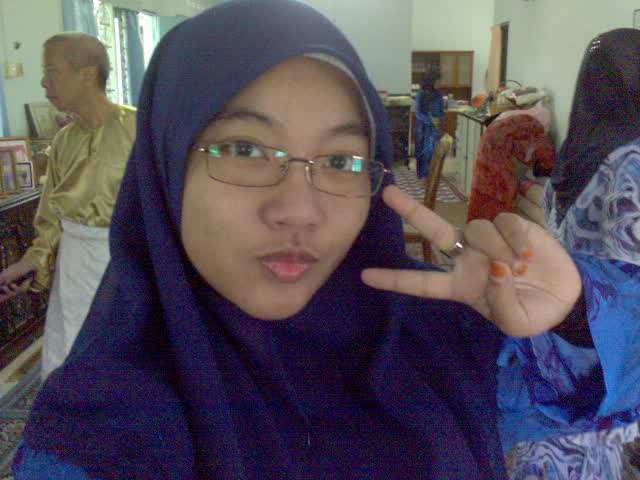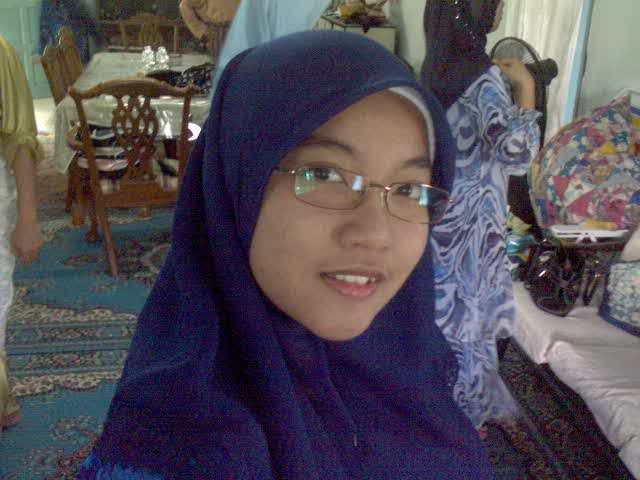 Jeng...jeng....jeng the interesting part come next. Finally we can go to Singapore this year. All the members are going except my oldest brother. Second day raya, we went to Singapore. Before go there, we stop at Auntie Edah's house. Play chess with Fahim, two round but I won one and loss one,hehehehhe! Kya, go to SIngapore!!! We went through the imegresen and around 6pm we arrived at Tuk Ndak and Wan Ndak's house. I think this is the first time we went there a bit late, around afternoon. Then we went back to Malaysia around 9 pm. Hahahha, actually we lost when we want to find out the checkpoint(imegresen). So we just turn around and round and round until 9pm and find it after ask people,huhuhuhu. No, that is not the interesting part. This is the interesting part. When we queu to check the passport, the car in front of us is so 'lambat'. Then when it is our turn, our car suddenly broke!! We cannot start the engine at all!! That is.....that is...the most unforgettable raya if somebody ask me about raya next time. Some picture to share...